Ant and Dec hope to stay side-by-side as fatherhood beckons
by Maria Katsiou • Monday 10 April 2017 •
Ant and Dec hope to stay side-by-side as fatherhood beckons
The pair reckon they'll be back at Disney as dads soon.
Ant and Dec have said that they are both hoping to become fathers in the near future.
The Geordie presenting duo made their names in children's series Byker Grove together, tackled the charts as PJ and Duncan, became TV hosts as a pair and were even awarded OBEs at the same time.
Now it seems they are hoping to take on fatherhood with each other for support.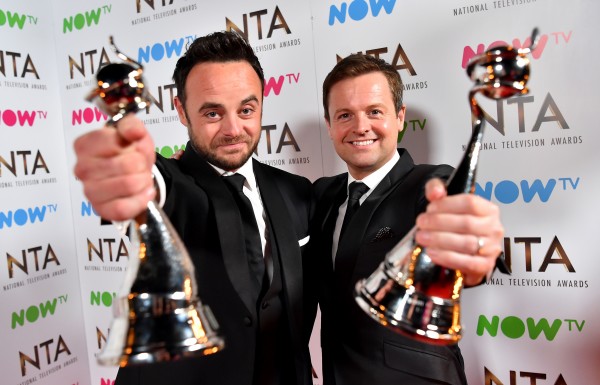 Speaking to The Daily Mirror about filming an episode of Saturday Night Takeaway at Disney World, Florida, the 41-year-olds said they would love to make a return visit with their future children.
Dec, who married the pair's manager Ali Astall in 2015, said: "It is almost like a prescription, everybody should come and spend a couple of days in Disney once in their life.
"It is such a positive place, happy and warm, it is the perfect place for us to end the series. You can't help but be blown away by this place.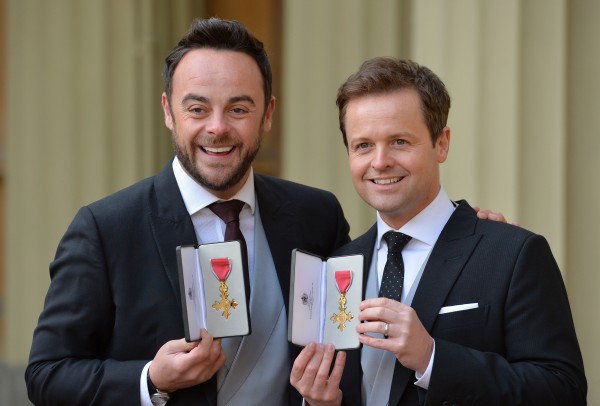 "Would we come back with a little Ant and Dec? Oh, definitely – we saw it on the show, what it means for young ones to come out here.
"It would be one of those things to do with children, definitely."
Ant, who has been married to Lisa Armstrong since 2006, apparently nodded as Dec added: "Kids are absolutely one of the things on the cards for us."
Ant And Dec's Saturday Night Takeaway from Disney World airs on Saturday at 7pm on ITV.