Meet Otitis, the cat who lost his ears and became an Instagram star
by Maria Katsiou • Friday 14 April 2017 •
Meet Otitis, the cat who lost his ears and became an Instagram star
He's found a happy home again after the loss of his ears.
A senior cat with no ears might not be everyone's first choice of pet – but for Molly Lichtenwalner, he was just what she was looking for.
After a nasty car accident left the 23-year-old with a brain injury and severe anxiety, Molly – from Baltimore, Maryland – turned to adoption site PetFinder to try and find a furry companion to keep her spirits up and that's where she came across nine-year-old Otitis.
She said: "When I saw him, I knew I just needed to adopt him."
Otitis had developed massive cysts, a condition called Otitis externa, which his previous owners didn't treat.
Things got so bad that they gave him to the Feline Rescue Association (FRA) of Baltimore who raised the funds to give him the surgery he needed to remove his ears and then put him up for adoption.
"I say that he rescued me instead me rescuing him," said Molly.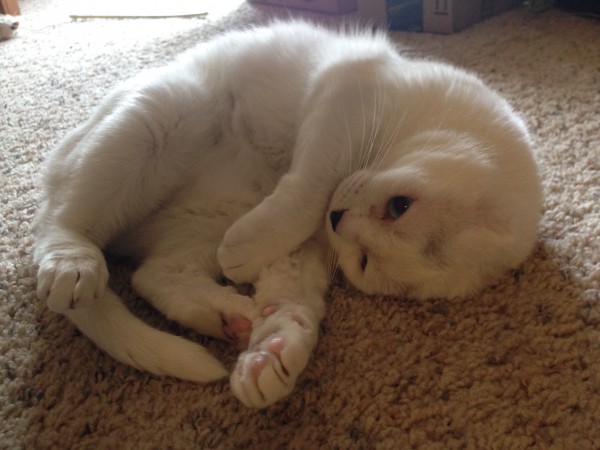 Fast forward a year and a half and Otitis is doing just fine – despite losing his ears, Molly doesn't think he's lost his hearing completely and manages to live a perfectly fulfilling cat life.
He's well and truly Instagram famous now, after Molly decided to set up an account to raise awareness of adoption and for special needs animals.
His 16,000-plus followers love to see his updates which often feature lots of lounging, cuddling and unenthused posing – sometimes next to surprisingly similar-looking animals.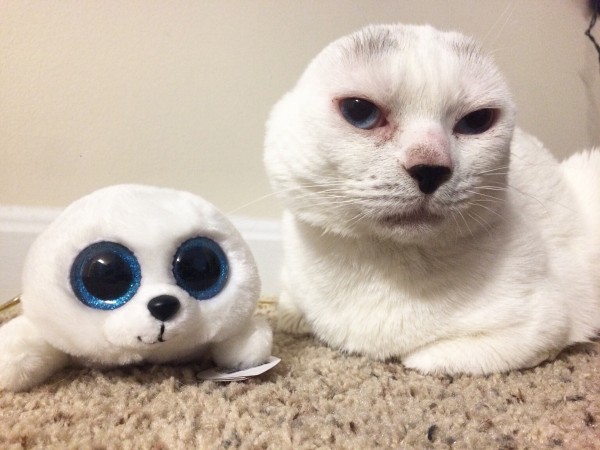 He'll soon be literary famous too, thanks to a successful Kickstarter campaign – Molly is currently writing a children's book telling Otitis' story.
She added: "It's a very exciting time. I am hoping to donate some of the proceeds from the book back to the FRA that rescued him and gave him his care, because without the FRA, I wouldn't have him today."