This ice cream lock means nobody will be able to get their hands on your favourite dessert
by Maria Katsiou • Friday 31 March 2017 •
This ice cream lock means nobody will be able to get their hands on your favourite dessert
Now, your Ben & Jerry's will be safe from dairy-loving thieves
There's nothing more sickening than going to the freezer only to find your precious ice cream has been stolen by some cold-hearted bandit.
Luckily, Ben & Jerry's has recognised the horror of such a situation – and its prevalence – and has come up with a solution.
Meet the Euphori-Lock.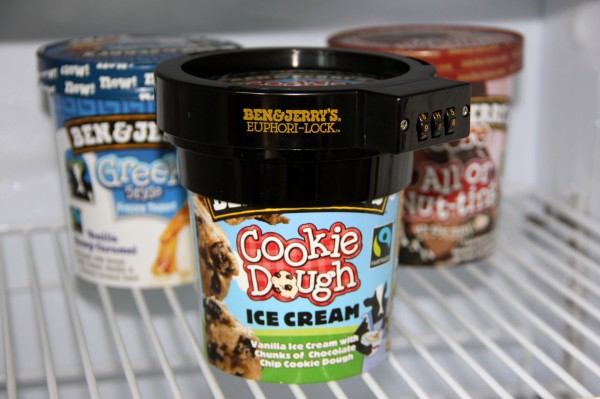 It's an ingenious device which means you can lock your beloved ice cream, avoiding heartbreaking situations like this.