This is what will happen when Theresa May triggers Article 50 on March 29
by Maria Katsiou • Monday 20 March 2017 •
This is what will happen when Theresa May triggers Article 50 on March 29
The date has been announced as next Wednesday.
Get your diaries out because Theresa May has announced the date for triggering Article 50: March 29.
It's been 279 days since Britain voted to leave the EU, and May has kept to her self-imposed deadline of turning that vote into a reality by the end of March 2017.
So what's actually going to happen then?
On the 29th, May will address MPs in a statement to the House of Commons following her regular weekly session of PMQs.
Notification of the historic triggering of Article 50 – which has never been done before – will come in the form of a letter from the PM to European Council president Donald Tusk, though it's not clear whether this will be in physical or electronic form.
Tusk has promised to release an initial response to the notification within 48 hours. Then an extraordinary summit of the remaining 27 EU member states is due to be called within four to six weeks.
That summit will draw up a mandate for the European Commission's chief negotiator, Michel Barnier, probably allowing talks to properly begin in May.
That mandate is widely expected to include a "divorce bill" of as much as £50 billion. Yikes.
But European Commission president Jean-Claude Juncker has issued a warning about being fussy, telling German newspaper Bild am Sonntag that the UK will have "the choice to eat what's on the table or not come to the table at all".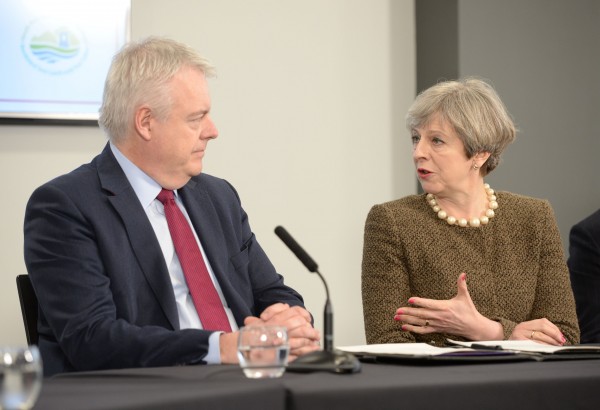 Before then, it'll be a busy nine days for May, who's currently in Swansea, as she's expected to conduct visits in all four UK nations before notification takes place.
The end result should be that, after an expected two-year negotiation process, the UK officially leaves the EU on March 29 2019.
What's Twitter saying?
Oh, the usual.